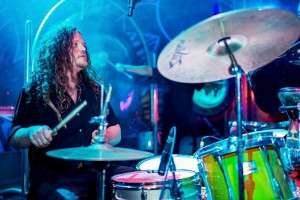 Thomas Tiefenbacher is a multi talented musician and producer.
He began touring as a drummer with psychedelic rock bands allover the globe.
Thomas' life exists out of touring with his music and of meeting interesting people, situations and artists throughout the world.
He recorded over 10 albums in different styles and labels.
Since 3 years he is now operating from his mothership studio in Bavaria creating massive sounds and projects as well as working as a sideman for known and unknown bands.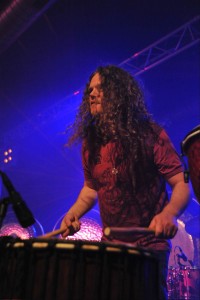 He produced together with Sander Kleinenberg (Madonna) and Steve Dub (Chemical Brothers) and played on national and international festivals in India, Brazil, Portugal, Germany, Switzerland, Netherlands, Egypt, United Kingdom, Belgium and France alongside with artists like D Addiction, Dirty Saffi, Psymetrix, Major 7, Mechanika , Champa and many more.
He is also a member of the London based progressive rock legend "Clear Blue Sky" with members of the Ginger Baker Group.
With his ambient – chill out project Shoshon he is regulary inside the itunes charts.
He released a masterpiece of neo psychedelic kraut rock music with his band Galaxy Transport on the legendary label Think Progressive along with groups like Guru Guru, Ash Ra Temple …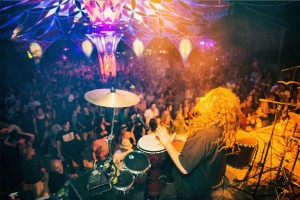 All this influences as a working musician melted into the new psytrance project Cosmic Vibration which developed together with Jens Zygar into a band project in 2014. Since 2015 the finnish singer Tuulia Rosenbröijer joins the band.