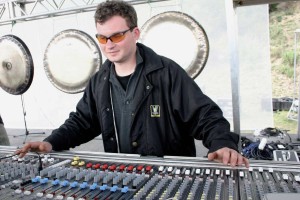 Christian Wagner is the sound engineer and offical Cosmic Vibration electronic sound conductor.
Besides being an expert for high end sound environments he is a creative technical science researcher with a fantastic attitude regarding any vibrating challenge. His sound laboratories are mysterious temples of acoustic treasures and audionic miracles.
Christian transforms every live act into a surprising cosmic energy spectacle and takes much daring responsibilty for the special soundings of the Cosmic Vibration atmospheres.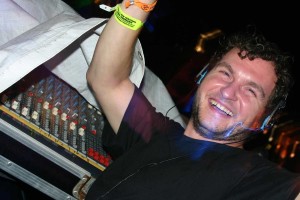 C.W. is a highly educated natural born super-ossi from uptown Leipzig. As a technival prooved combattant with inumerable superskills his passion is sound, sound and some sounds in between.
Lately he switched his earth station nearby Potsdam.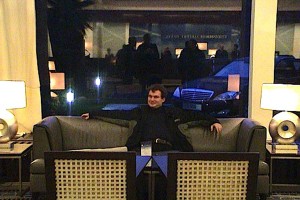 In case you are in the urgent need of some special hardcore, analog recording technology to be fixed or you want him to build your own TV-station please contact him via facebook and by any chance he will give you a great fair opportunity to rise his numbers of bitcoins.