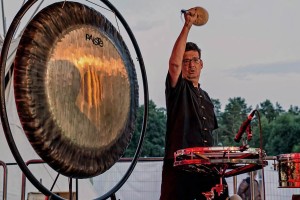 Jens is a visionary gong player and an enthusiastic drum percussionist.
In 1982 he met Hans Cousto, the founder of the Cosmic Octave, and became acquainted with the theories of the Cosmic Octave. In 1987 he developed the line of Planetary Gongs in cooperation with the Paiste gong company.
1989 he met the legendary keyboarder Steve Schroyder and together they founded the Star Sounds Orchestra. They created a unique style of cosmic music of electronic sounds in combination with the analog soundings of the Planetary Gongs – representing the primordial sounds of the solar system – and created a cosmic soundscape unique in music history.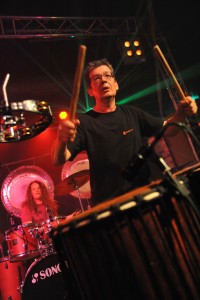 After 25 years of international travelling, playing the gongs in new age fairs, rave temples, meditation halls, yoga centers and trance dances Jens got aquainted with Thomas Tiefenbacher who already started is tranceproject Cosmic Vibration. Jens was very impressed by Thomas musical authenticity and switched his performance focus on the project Cosmic Vibration. After some performances the became very clear, that bost musicans are creating a perfect blend of tribal analog realtime shamanism and contemporary electronic sound performance.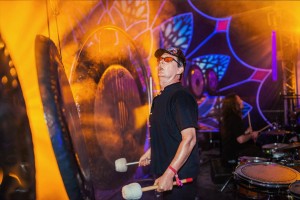 The new album COS which appears on Klanghaus Music is a beginning of a collaboration that wants to take the world of electronic trance music into new dimensions.