Thomas Tiefenbacher | shamanic drums & electronic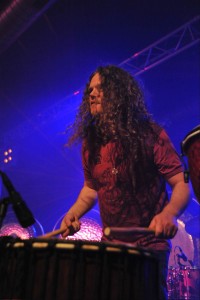 Being an electronical shaman surely sets up your life resonances in a very holistic way.
Thomas is a natural born karma drummer with a great sense for contemporary songwriting and sounddesign.
His Spacetrax production recording studio in Bavaria is defenitely a magical place and everyone who gets to work in this enlightend space can be sure that his productions are taken well care of.
Besides being a studio his place is also a sound healing center as well as an percussion gallery where you might find the magical rattle of your life.
Thomas motto is "rattle or die!"